Friday, September 16th, 2011 2:26 pm | By Stephanie Woo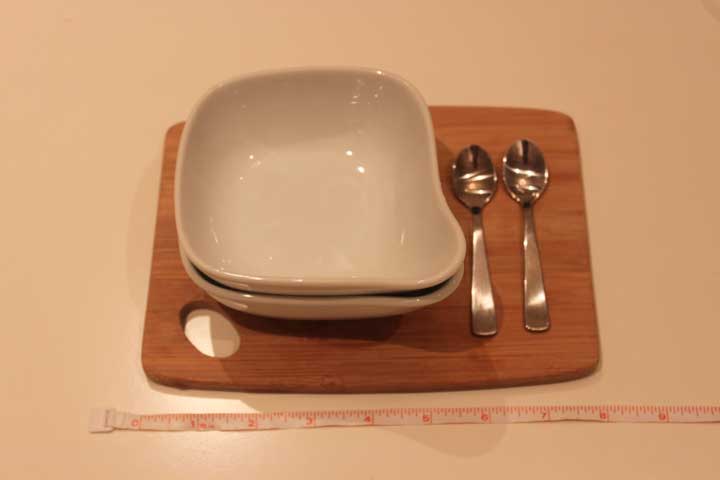 Demi-tasse spoon and bowls.
I bought the spoons here: Sur La Table
I used to use these IKEA side bowls until one broke and IKEA stopped producing them. I've since moved on to something much better: Corelle dessert bowls – they stack beautifully, feel like glass, but will not break. I ordered mine here at Amazon and one order came with 6 bowls.