Saturday, September 17th, 2011 2:42 pm | By Stephanie Woo
By 7-8 months, you can start letting your baby make some choices. Always give them TWO choices – no more than two! I let my girls choose between two outfits everyday after bath. Mackenzie hates pink/loves green and Brooke loves onesies. It's amazing how CONSISTENT AND CERTAIN they are in their choices.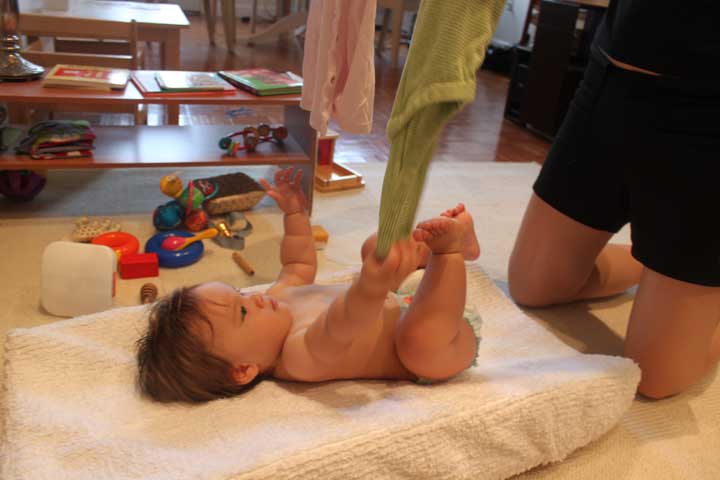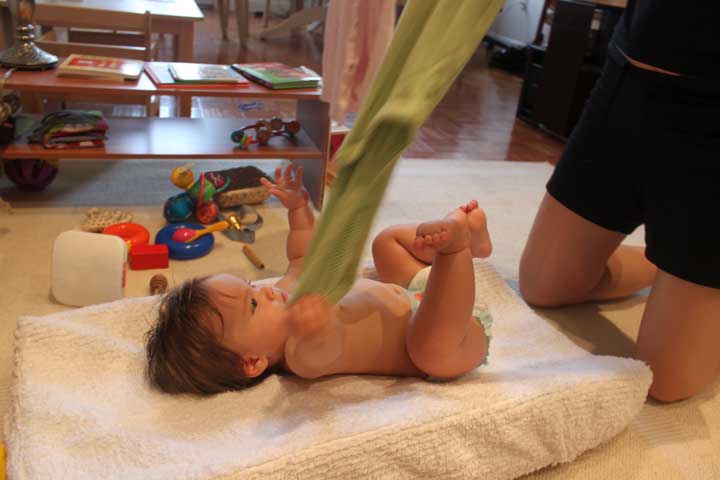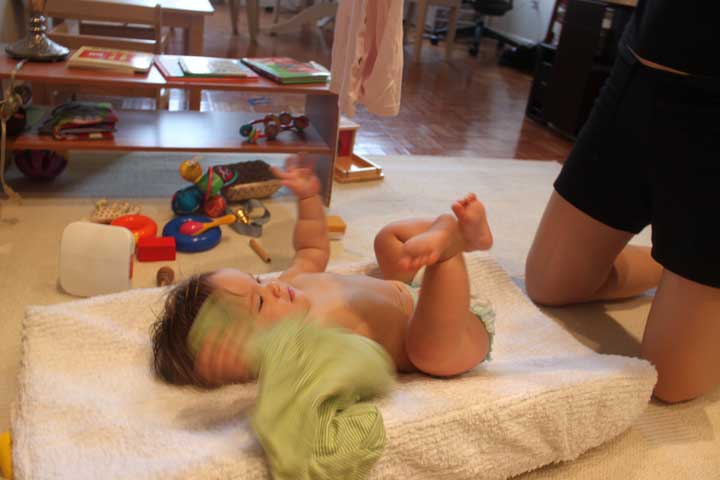 Look at the way she yanked that green onesie out of my hand! This baby knows what she wants!