Monday, March 31st, 2014 9:39 pm | By Stephanie Woo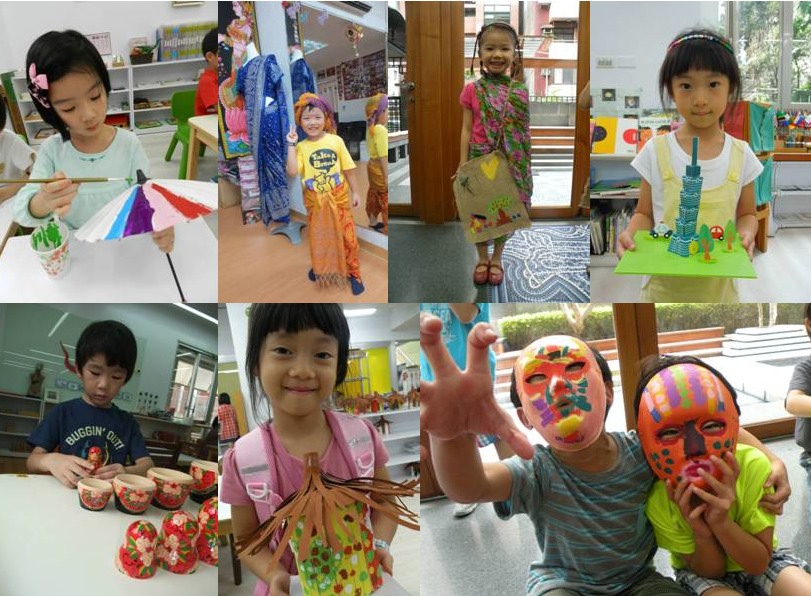 Pictures from the summer school we'll be attending in Taiwan
So much has happened recently, sometimes I don't know where to begin to share with you all! So I thought I'd give you a brief overview of what we've been up to, including our plans for the summer and fall. 
My husband and I are in the final stretch of our training (I'm doing my Primary training 3-6 and he is doing Elementary training 6-12). We will both be student teachers for the next month at one of the best Montessori schools in Portland and then it will be exam time! There is only one word for these AMI Montessori trainings: INTENSE. And to do it with twin 3-year-olds while consulting clients on evenings and weekends…well, it hasn't been easy. However, it has forced me to do a lot of soul-searching and transformation to become someone who can handle all of this stress! So in that sense, it's been a great experience. 
This summer, we will be going back to Taiwan. B and M will be attending summer school at Taipei Montessori School. I am sooo excited about this. The program looks AMAZING. I'm not just saying this because I have family ties with that school. Seriously, I've looked into so many summer schools these last two years and this one has the best program I've seen. 
Summer school starts on June 16th. It runs from 830-4pm Monday through Friday. There is the Montessori work cycle in the morning, followed by extracurricular activites everyday, like Taekwondo, Taiko drumming, mosaic art, cooking, music, gymnastics etc. Afternoons are all cultural extension activities, which means, they explore Taiwanese, Aborigine and the larger Asian cultures through art, music, books, plays and other hands-on, sensorial activities. There will also be outings, including swimming, once a week.
I'm so excited for B and M to finally get fully immersed in a Chinese-speaking environment! I hope some of you will come and spend the summer with us in Taipei. Even if your child doesn't speak any Chinese, they will learn so quickly. That is the power of the young child's Absorbent Mind when it comes to language. There are lots of Caucasian children who attend this school and it always shocks me to hear perfect Chinese come out of them! For more information, click here for English and here for Chinese.
Here's the big news:
Next fall, we will be moving to the Bay Area in California, where we will be starting a Montessori Chinese Immersion school. We don't have the official name yet, or the exact location, but the details are in the works! It will be a Primary program accepting children between 2.5 – 6 years old. Our anticipated opening date is Jan of 2015. I hope some of you who live out there will come by to check us out!
B and M are now 3 years 3 months and growing fast. They attend a Montessori school here in Portland. I've got more updates about them coming up over the next few weeks, so stay tuned…