Friday, May 24th, 2013 12:30 pm | By Stephanie Woo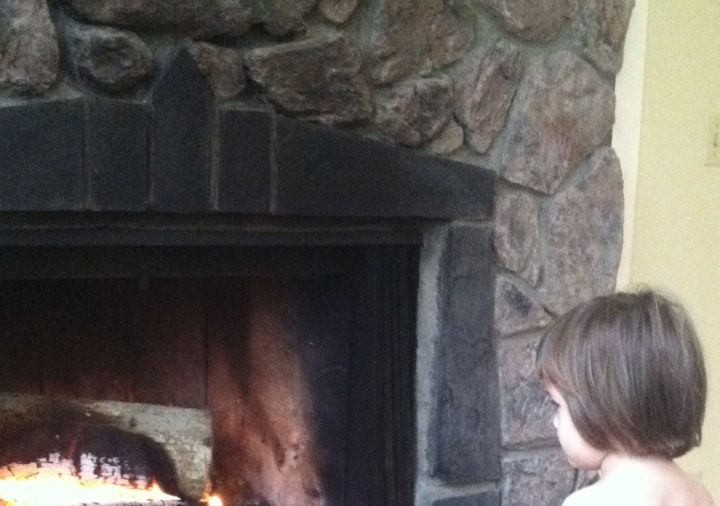 Dr. Montessori says, "Follow the child." I adhere strictly to this point of view. Except when it comes to my children staying warm. 
I feel my children are always cold. All the overdressed Asian children on the playground hint at perhaps it's an Asian thing. As soon as the temperature drops below 72, I want to see everyone in socks and an extra layer. It's not uncommon to see me tackling my children and forcing them to put on a jacket OR threatening them in numerous ways if they don't put on their socks. I've lost my temper more than once with my nanny or husband as I yell, "The children's hands are freezing!" Getting dressed in the morning has devolved into something that I do to the children. I know they can dress themselves, I have videos of them doing it that you've seen, but for some reason, they just won't do it anymore. Recently, there is more struggle in our house over putting on clothes than anything else. 
Two days ago, my friend Brenda and her five-year-old daughter, Gerren, came to stay with us. We were all getting ready to go out when I saw Gerren walk outside only to come back in. She said, "It's cold outside. I'm going to put on my coat." Speechless, I looked at Brenda, who explained that she has never forced Gerren to put on a coat. "She knows when she's hot or cold," Brenda said matter-of-factly. 
I then called my cousin, Daisy, for advice. She said three words: "Trust. Your. Children."
I was ready for a change. I told my husband and nanny that from now on, we would ask the children one time in the morning (which is when the house at its coldest) if they wanted to put on warmer clothes, if they say no, we would not force them. And before going out, we would not dress any of the children for them. If someone was not dressed by the time we were ready to go out to play, then an adult would stay home with that child. I then explained all of this to the children, who looked at me and nodded. 
The next morning, while I hung out in my cashmere sweater and wool socks, Mackenzie decided that she wanted to be naked. This lasted for three hours. Brooke wore one thin layer the entire day. I kept my promise and said nothing. Before we went out, I said to them very calmly, "Mama is going to get ready right now. After I'm done, I'm going to the park. If you want to come, then you need to change into these clothes. If you do not have your clothes on by the time I'm ready, you will stay home with Ayi (our nanny)." They got distracted a couple times, but with one quick reminder from me and another from their nanny, they proactively dressed themselves from head to toe. 
It turns out I was the one who needed to change. I was responsible for creating the power struggle because I thought I knew better. I was forcing them to put on clothes because I didn't want them to get sick. I let go of those fears and trusted that they know best whether they are hot or cold. As I'm writing this one week later, we've had no struggle over clothing (and no one is sick). I'm still in shock over how smoothly things are going in this regard. 
If right now, you and your children are struggling over something, stop looking at what's wrong with them. It is YOU that needs to do the changing. And when you do, so will they. 
For those of you with young children: Peace. Is. Possible.