ABOUT MONTESSORI ON THE DOUBLE:
Hello! My name is Stephanie Woo. Before starting MONTESSORI ON THE DOUBLE, I was a successful entrepreneur, most recently in the world of customized greeting cards.
After becoming a mother of twins–and inspired by my mother, whose story follows–I received my AMI Montessori 0-3 certification at The Montessori Institute (Denver, CO). Montessori opened my mind and heart to what's possible for children and childhood. There was no turning back.
At the same time, my husband was witnessing the power of Montessori through our children. Without any persuasion on my part (!), he also decided to leave his high-power NYC corporate job to pursue Montessori. Together, we took our twin girls (2.5 at the time) to Portland OR, where I received my AMI Montessori 3-6 certification and he received his AMI Montessori 6-12 certification at Montessori Institute Northwest.
Upon successful completion of our intense and eye-opening training, we moved back home to Williamsburg, Brooklyn, NY. Guess what? WE ARE OPENING A NEW MONTESSORI SCHOOL HERE! Our Chinese-English Bilingual Montessori school, Ms. Lam Montessori School,  will open its doors on February 3, 2015. We are currently accepting enrollment application for ages 2.5 – 6 years old. The address of the school is 133 North 8th St. Brooklyn, NY 11249. Phone number is 646 245 2793.
If you're here to find out more about MONTESSORI ON THE DOUBLE, keep reading. If you're interested in finding out more about Ms. Lam Montessori School, please email me directly at stephanie@montessorionthedouble.com!
EVEN MORE ABOUT MONTESSORI ON THE DOUBLE:
Hey there. It's me, Stephanie, once again. Here's more about us. Let's start with this fun fact: I come from an entire family of Montessorians!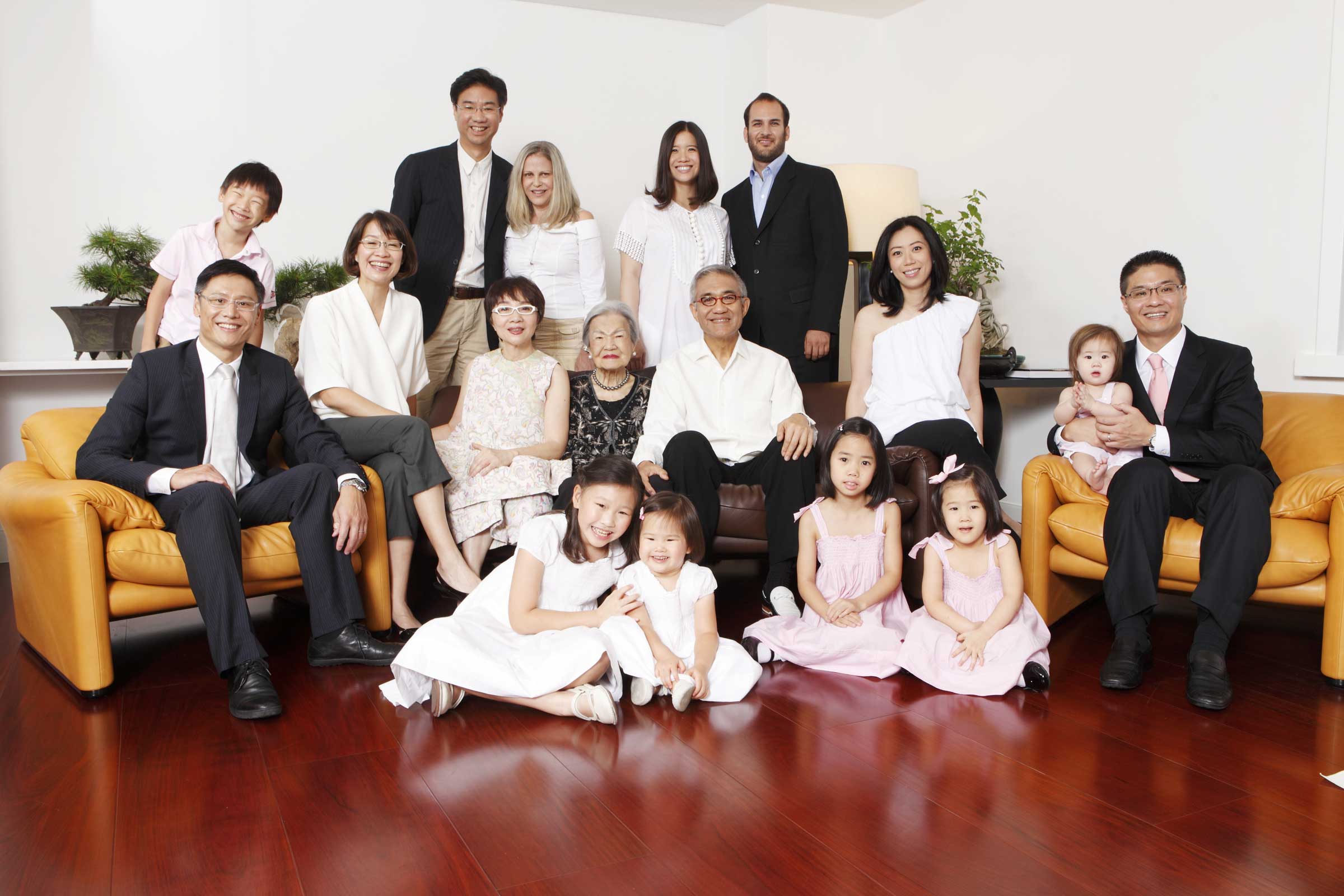 Now let's break this photo down and figure out who's who. (There are a lot of us!)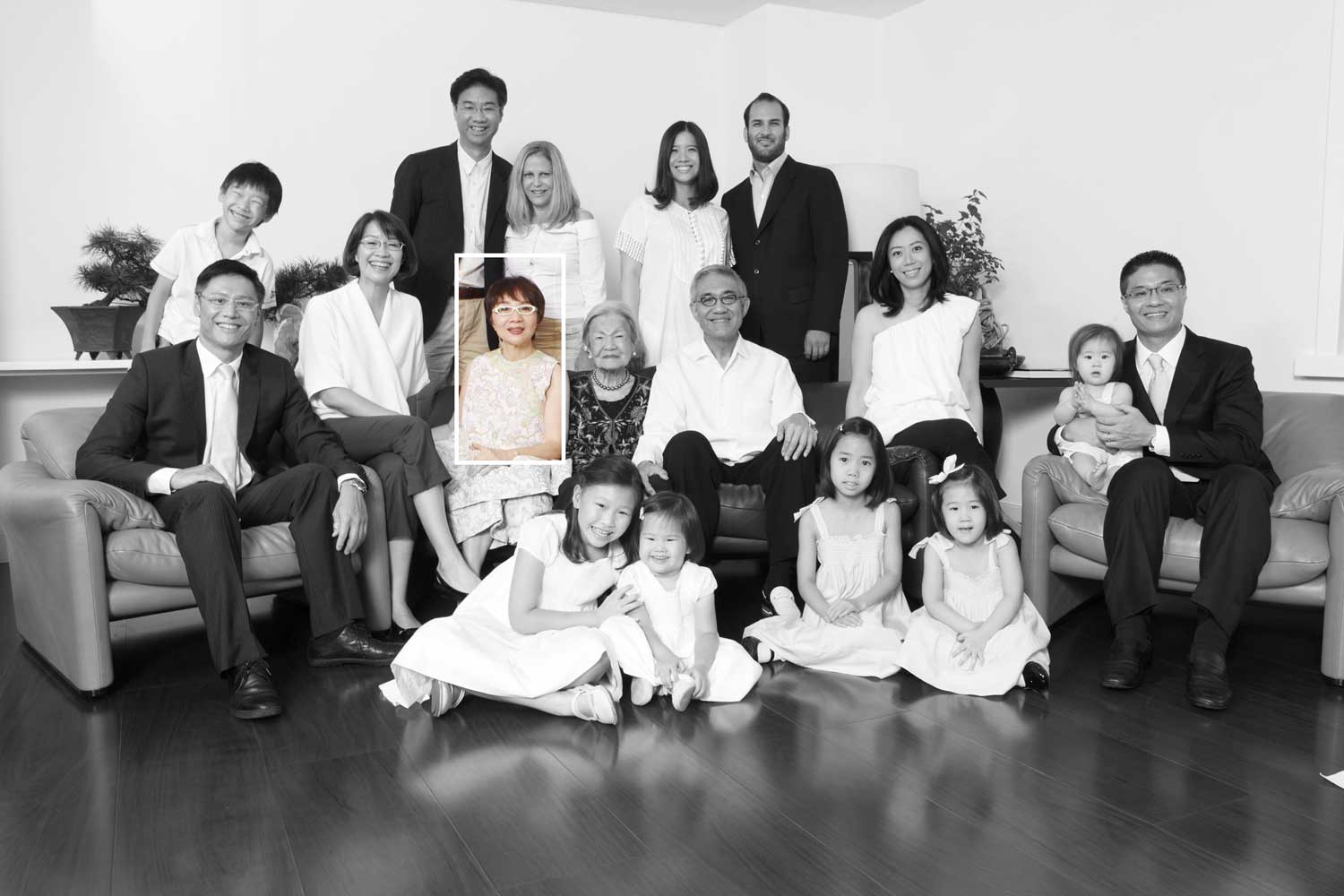 My mother, Taiwan's top Montessori expert with both AMI 0-3 and 3-6 certification, brought the revolutionary childcare-and-education practice there 30 years ago and now runs 5 schools in Taiwan, called Ms. Lam School.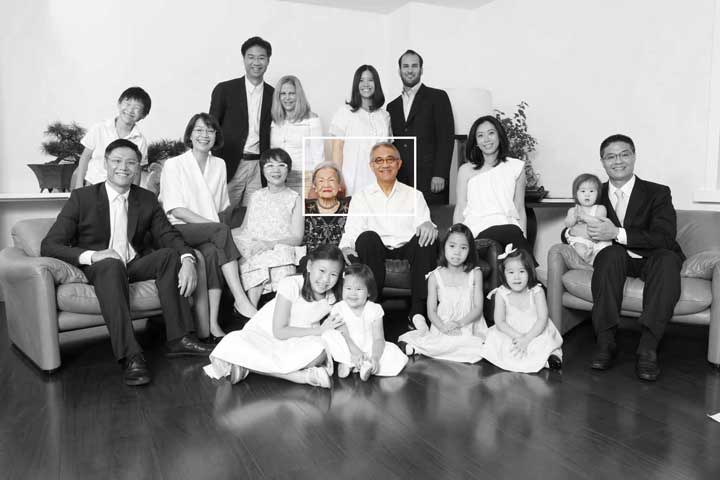 My grandmother, grandfather (not pictured here) and father supported my mother emotionally and financially to begin the school back then.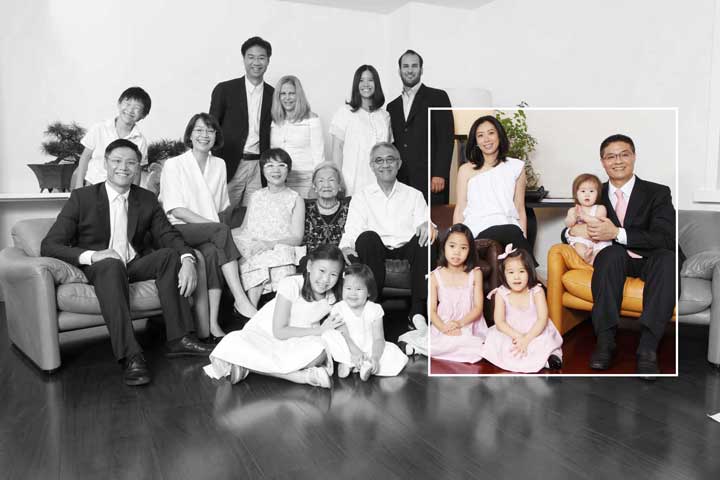 My brother and sister-in-law are both AMI 3-6 certified Montessori teachers. Their 6 English Language Schools in Taipei uses Montessori principles to teach English to Taiwanese children. Their three daughters are all raised the Montessori way.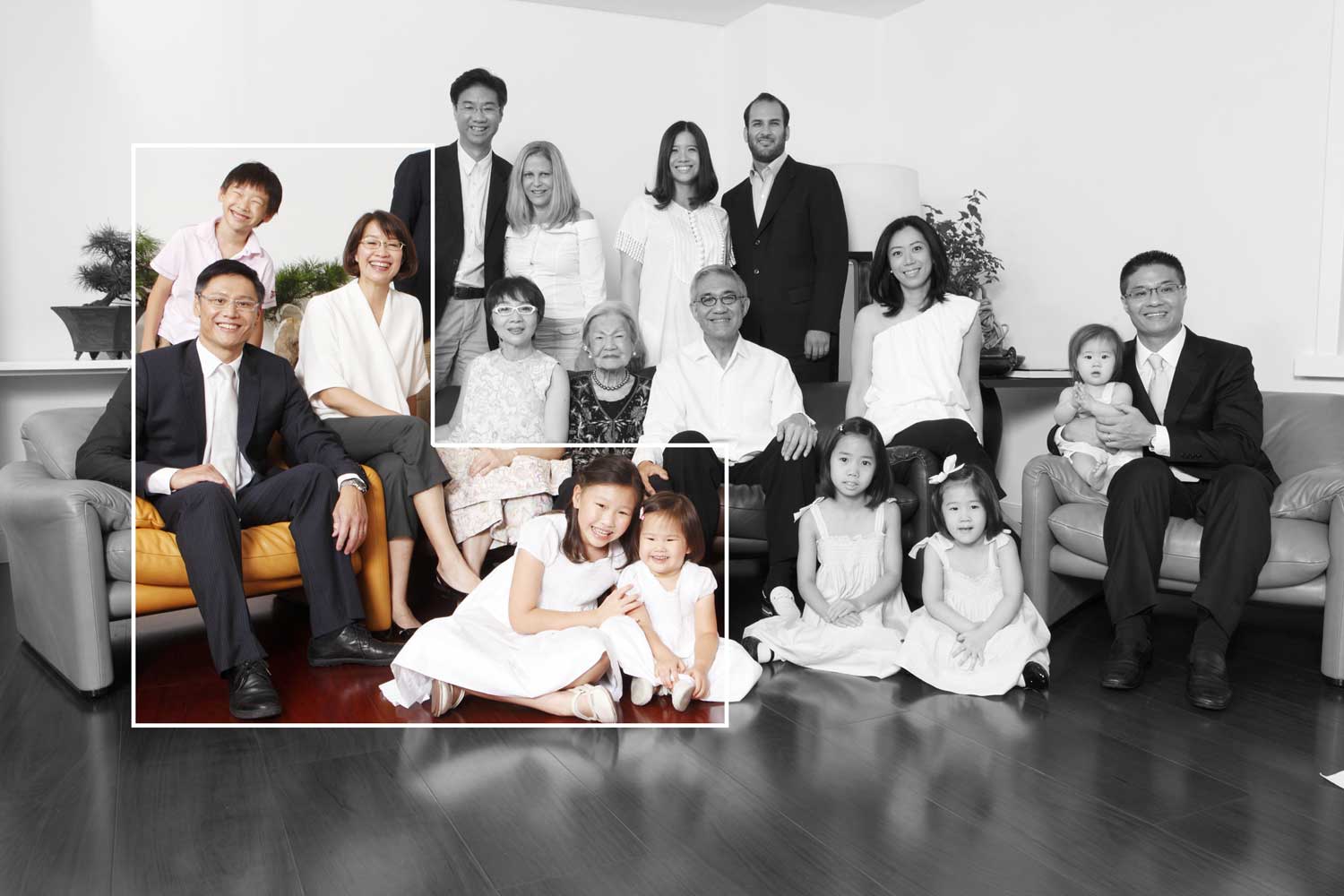 My sister and her husband have three children, who are all raised the Montessori way.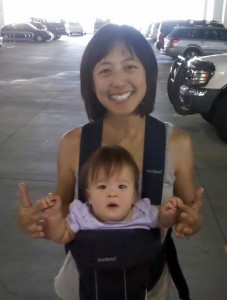 My cousin, Daisy, (pictured here with my daughter, Mackenzie) is an AMI 3-6 certified Montessori teachers who owns and runs Daisy's Montessori House in Oakland, CA.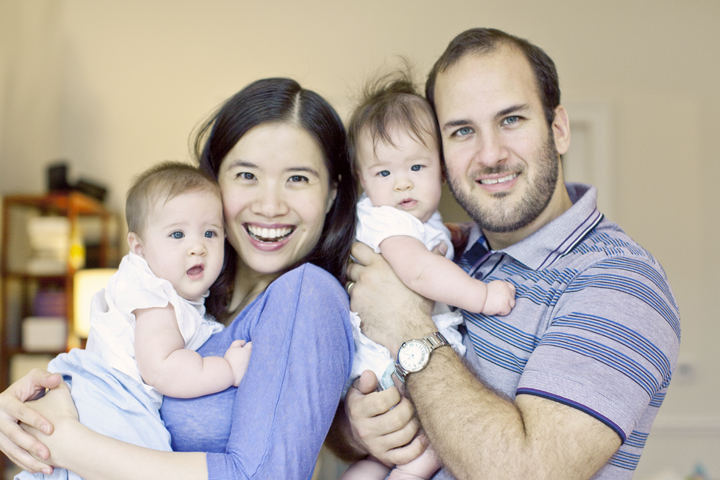 Now, finally, here I am! Actually: Here we are! This is me, my husband, and our twin girls. They are no longer babies like you see here. Where did the time go? They are already 9-years-old – and here's our third, Harper!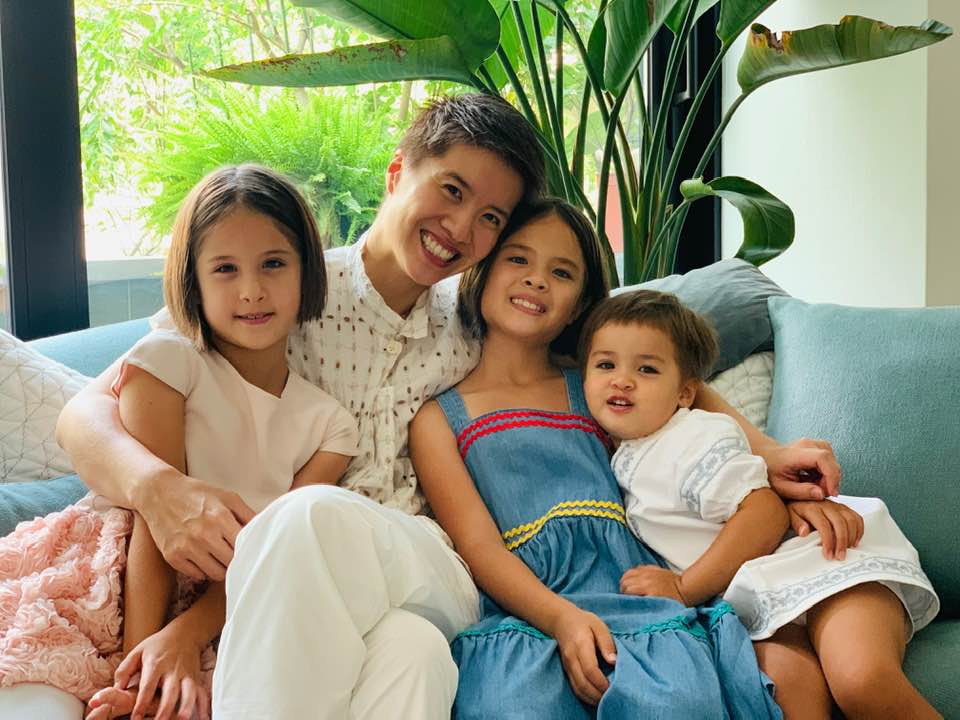 Thanks for taking the time to get to know me… us… Montessori! Now I (and we) want to hear from you. So feel free to comment on our articles… join our Facebook community… schedule a free private consultation! We love hearing from other parents!
If you have a specific question or concern, please contact us, using the contact us form located in the lower-right-hand side of your display. Don't forget to request your free initial consultation!