Tuesday, April 16th, 2013 7:09 pm | By Stephanie Woo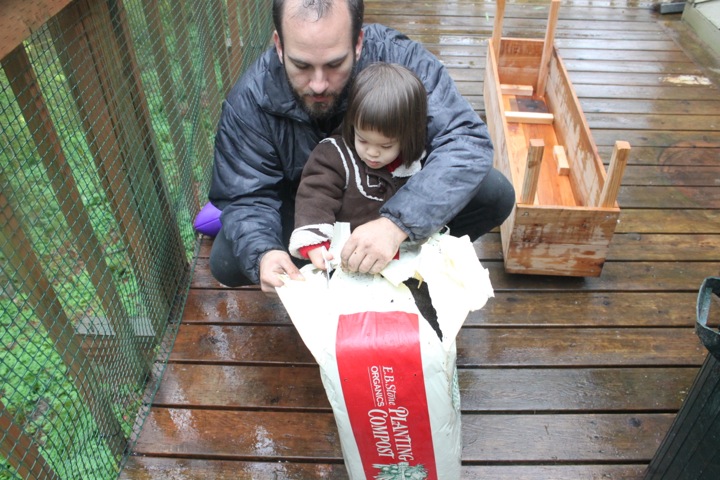 M and Dad are back from the mountains. First they have to mix the dirt they dug up from the mountains with store-bought organic soil to create the optimal soil mixture. M helps Dad cut open the package of store-bought soil with her Muji scissors.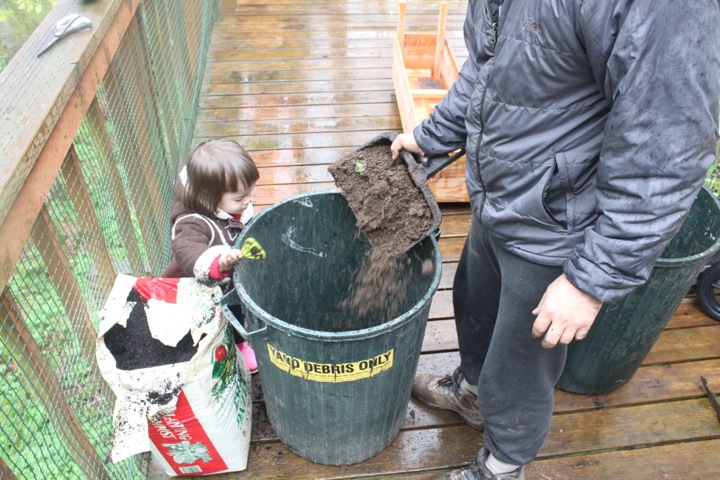 M scoops in soil from the bag, while Dad dumps in dirt from the mountain.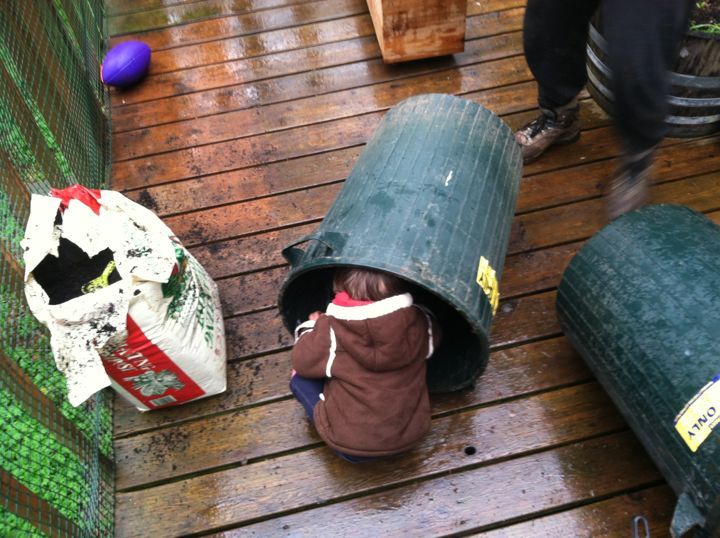 M crawls into the bucket to help mix the dirt and soil.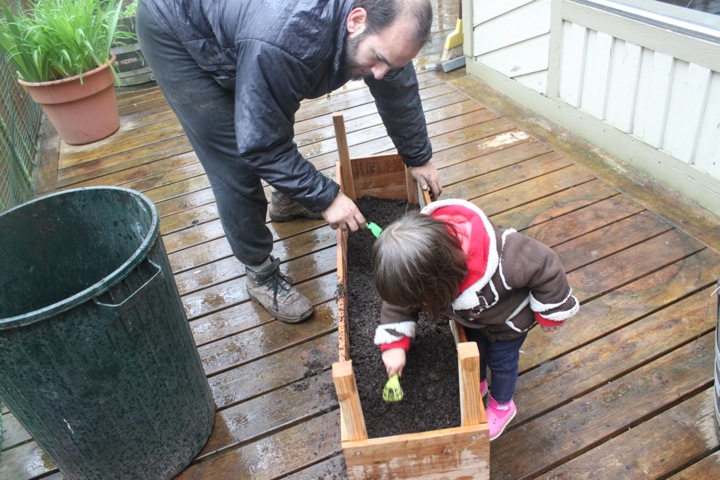 Dad dumps the soil mixture into the trough. M helps to smooth it out.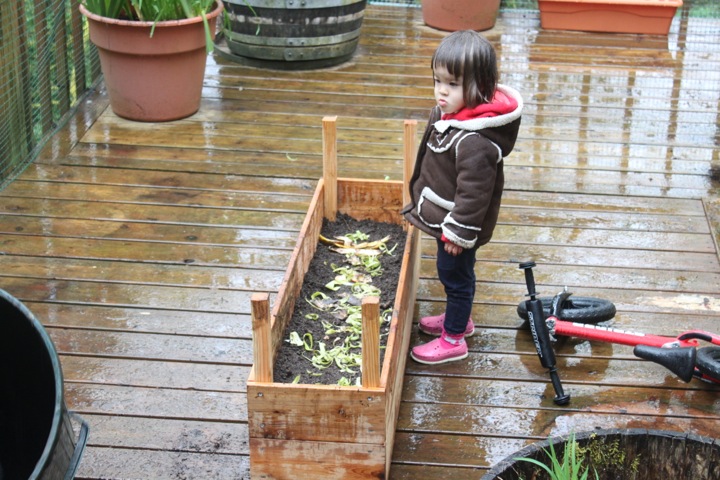 We've been collecting vegetable scraps for two days. They add it to the soil as worm food. It's raining and M looks pooped in this picture, but trust me, in real life, she's still going!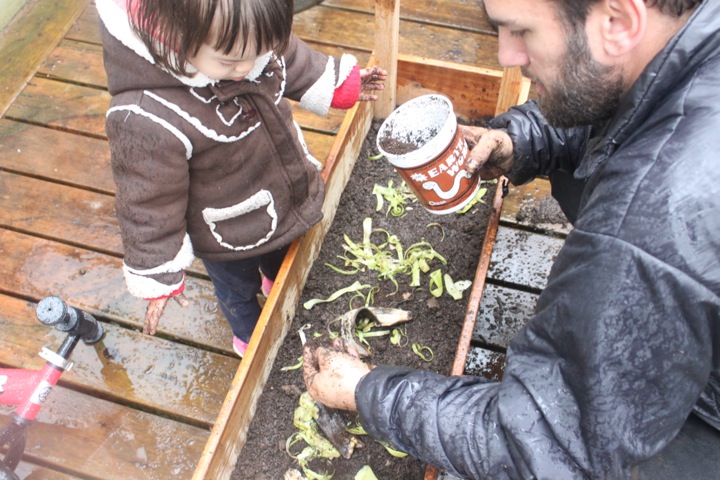 Dad adds the worms to the soil. Apparently, these red wrigglers help produce the best planting soil. We think we might even start a worm farm! Dad covers up the worms and food with another layer of soil. The worms need one week to do their magic before we start planting.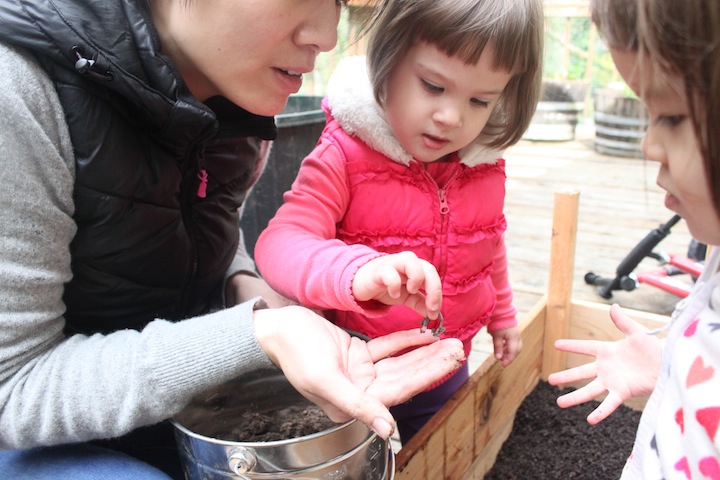 The next day, we add more worms. Even B can't resist getting involved – once you get past the 'ewww' factor, they are really fun. Even I'm hooked!
If you're looking for a reason to plant with your children, consider these benefits:
Sensorial exploration (wet, cold soil and wriggly worms)
Gross motor skill development (treading wet mountainous soil while carrying a pail and shovel)
Fine motor skill development (cutting, scooping, mixing, spreading vegetable scraps, picking up small worms)
Appreciation for nature/cycle of life (composting, preparing the soil, planting)
Language development ('gardening trough,' 'composting,' 'prepping the garden bed,' 'red wrigglers,' 'starter plants,' 'clay soil' vs 'sandy soil' – even I had to learn these!)
But my favorite part of this whole process is watching how much effort M puts into it. She uses her whole body to dig, transfer, mix and pat. There's nothing better than watching young children use maximum effort to engage in tasks they're interested in. And after a few hours of work like this, M (who usually hates napping) is out like a light-bulb at nap time and stays asleep for THREE straight hours! 
More gardening posts to come!