Monday, November 19th, 2012 6:03 am | By Stephanie Woo
Every Monday, I cook a traditional Taiwanese dish, called 魯肉飯. It's like spaghetti bolognese, except we use soy sauce instead of tomato sauce, shallots instead of onion and we eat it over rice instead of spaghetti. We also put hard-boiled eggs in it. Every Monday afternoon, you'll find B and M in the kitchen helping me do the following: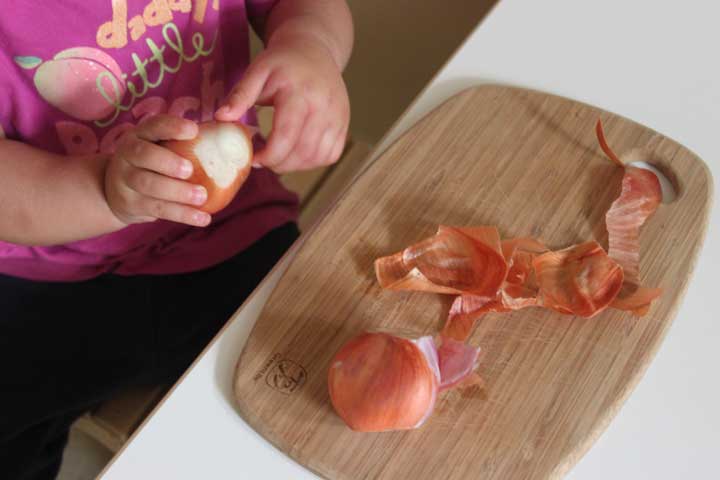 After cutting off the ends of the shallot, I hand them over to M, who loves to peel pretty much anything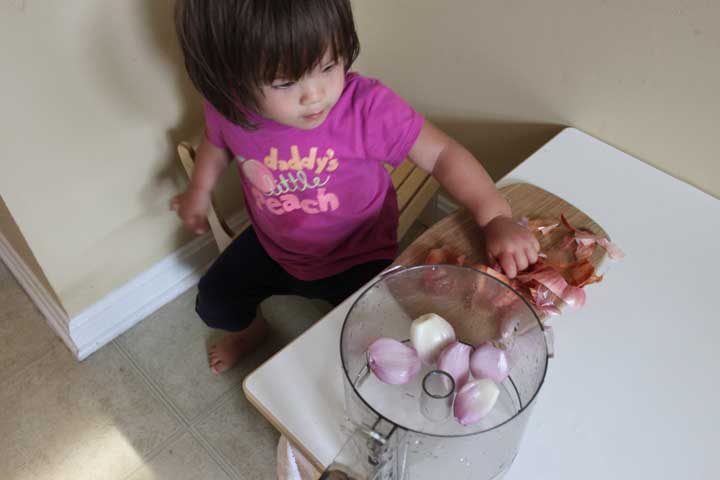 After she finishes peeling them, she puts them in the food processor for dicing later on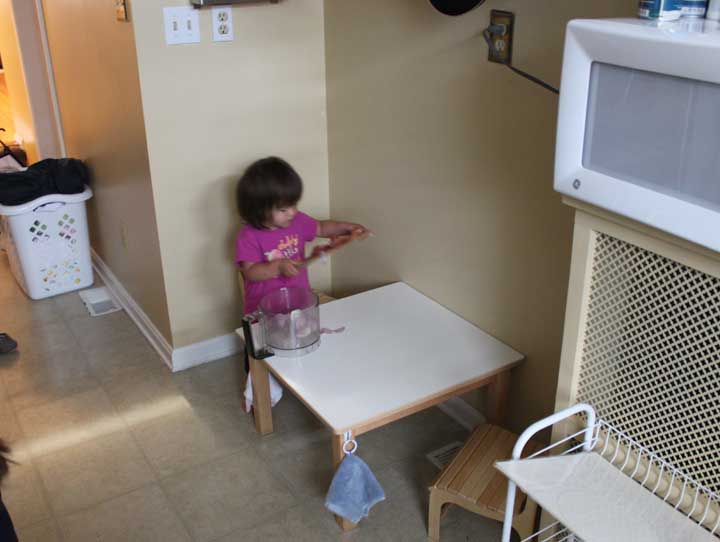 She picks up the cutting board with all the shallot skin…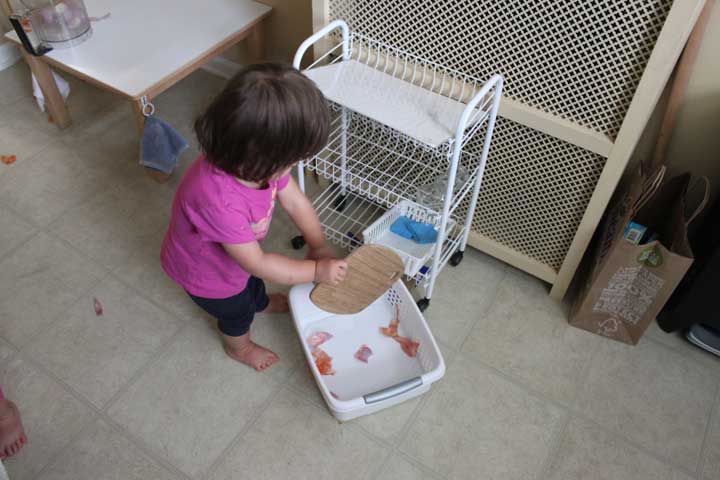 and throws them in the dirty dish basket (this is where they put all their dirty dishes and food-related trash)


Later on in the afternoon, B and M help me peel the hard-boiled eggs that go into this dish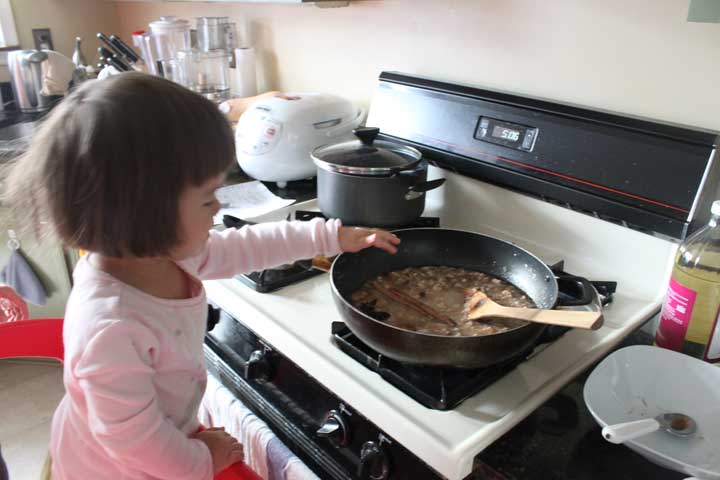 M helps me put cinnamon sticks and other spices into the pot

Time to eat dinner! It's no accident – their favorite foods are the ones they help cook!
魯肉飯 Recipe
6 shallots – peeled and finely diced
4 shitake mushrooms – soaked and diced, separate mushroom and the mushroom water
1.5 pounds ground pork
6 hard-boiled eggs
oil for sauteeing
4 tbsp soy sauce, 3 tbsp rice wine, 2 cinnamon sticks, 1 tsp five spice powder, 3 star anise, handful of rock sugar
Add 2 tbsp oil in wok. Add shallots and saute for 20 minutes on low heat, making sure it doesn't brown. Remove from wok. Put mushrooms in wok with 3 tbsp of oil, sautee, then add 1 tsp salt and sautee some more. Add shallots and ground pork. Add soy sauce, rice wine and sautee till most of the pork is brown. Add 5 cups water. Add mushroom water. The water should cover the meat, if it doesn't, add enough water till it does. Let boil. Add cinnamon, five spice powder and star anise. Turn to low heat. Cook for 40 minutes. Add hard boiled eggs and handful of rock sugar. Cook for another 30 minutes. Serve hot over rice.