Thursday, February 23rd, 2012 6:10 pm | By Stephanie Woo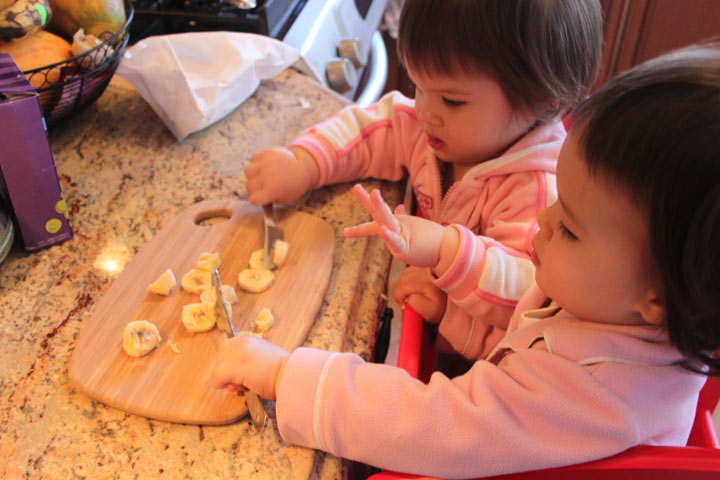 We start by cutting up the bananas with small knives with round heads from IKEA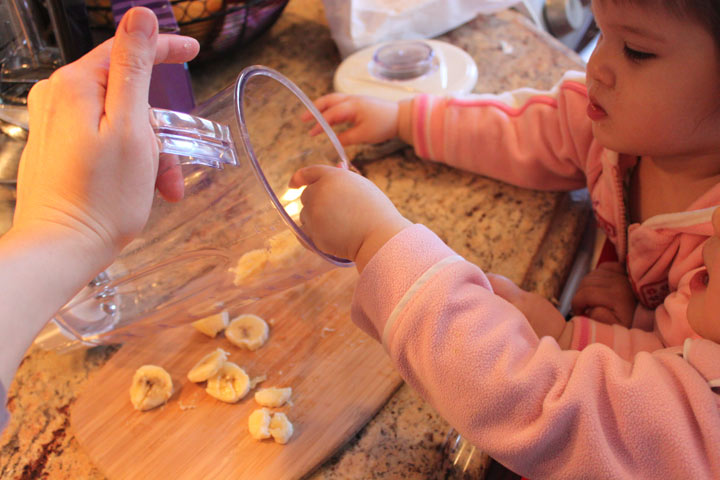 Then we put the pieces of bananas into the blender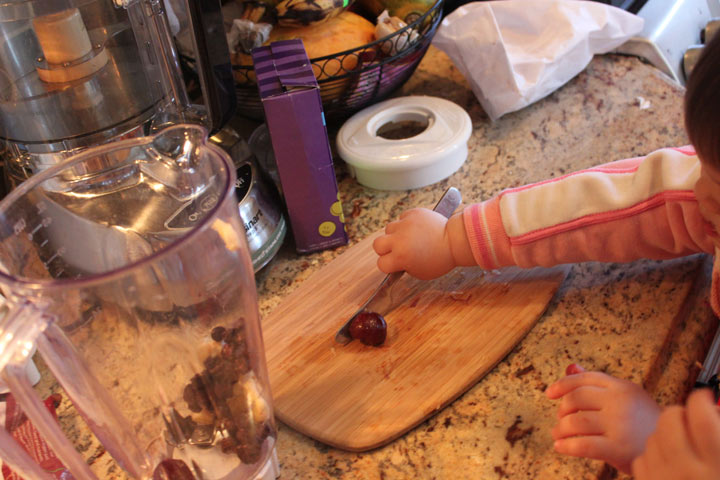 We add some frozen blueberries and cherries. Brooke is trying to cut the cherry too.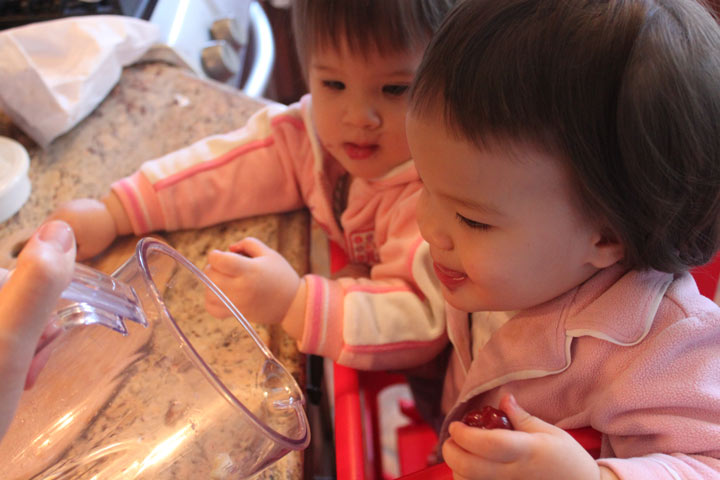 We take a look at all the things in the blender before we blend it up!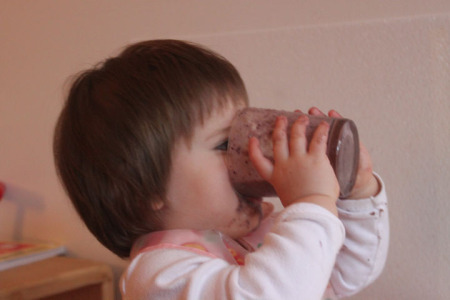 We sit at our table to drink the delicious smoothie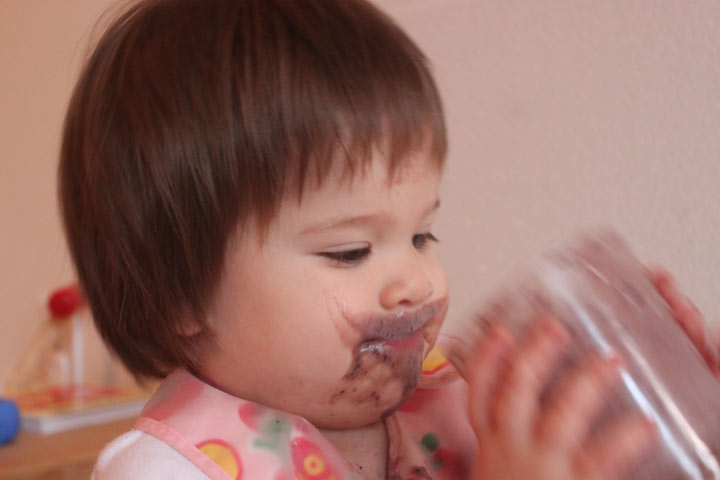 God, that is sooo good!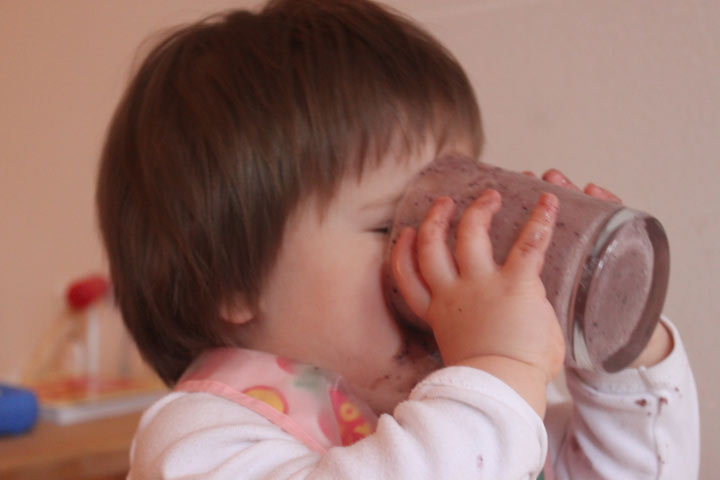 Gimme some more!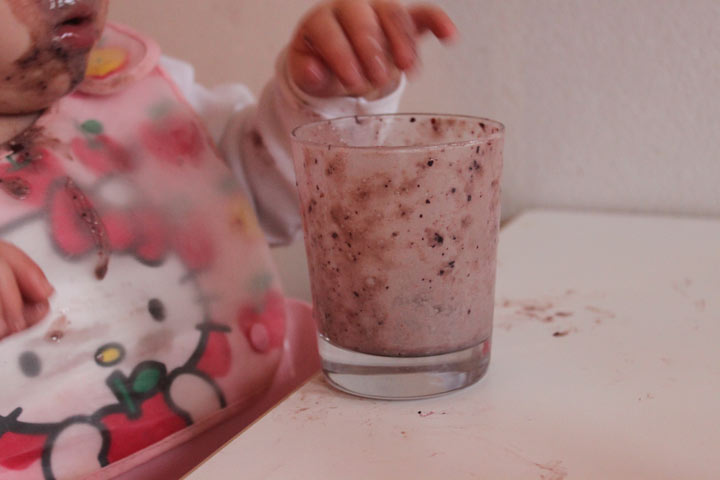 Brooke tipped the cup into her mouth over and over trying to get that last drop till there was absolutely nothing left!
And that is how it's done, people!
Other Posts You May Enjoy