Monday, December 5th, 2011 2:47 pm | By Stephanie Woo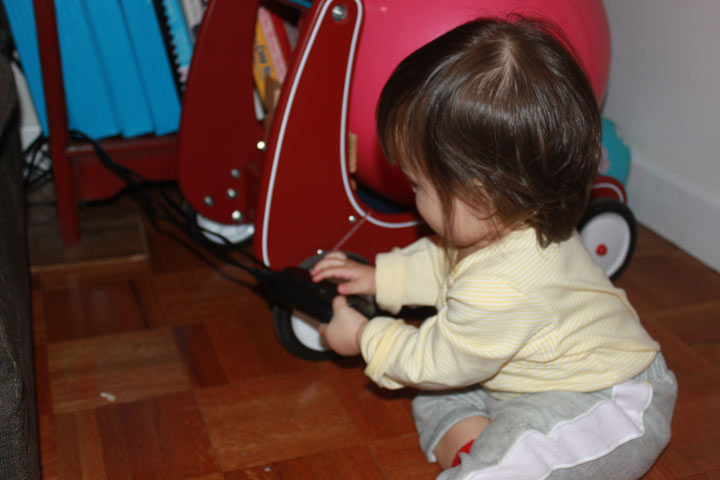 Mackenzie is going through a phase of pointing at everything and saying, "Da?" She wants to know its name.
It's like she woke up one day and suddenly discovered that everything has a name.  She's always asking to be picked up and walked around so she can point at things and wait for us to give her the name. The sheer joy she exhibits upon hearing the names of those things makes it worthwhile to repeat 'lights,' 'flowers,' door' a hundred thousand times, which is how often she asks.
Of all her favorite words, 'light' is at the top of the list. She loves to point at lights, hear the word 'light' in English (from Dad), then hear it again in Chinese (from me), watch us turn on and off the light, she's interested in lamps, recessed lighting, hanging chandelier, bathroom lights, etc.…you can say she is generally obsessed with lights.
So I went to the hardware store and bought this foot-controlled light dimmer: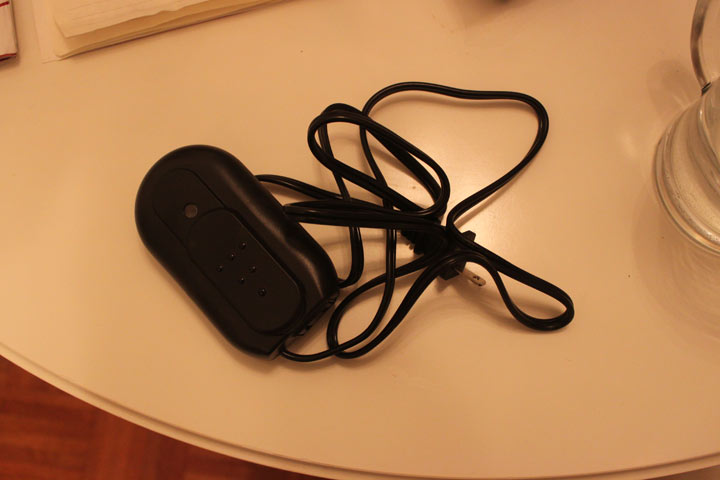 There were a couple other kinds, but many of them were hard to slide.  This one has a large switch and slides easily for little hands. I did a couple demonstrations for Mackenzie and Brooke. I would sit them in my lap and then slowly show them, "Turn the light on. Turn the light off. Turn the light on. Turn the light off…" Throughout the day, the light will suddenly turn on or off. I would look over and see someone practicing turning on and off the light.
Montessori says to "Follow the Child." The key is to observe them carefully over a period of time, see what they're interested in, then give it to them. When you can connect them to the right thing, it's like a switch goes on in their head…