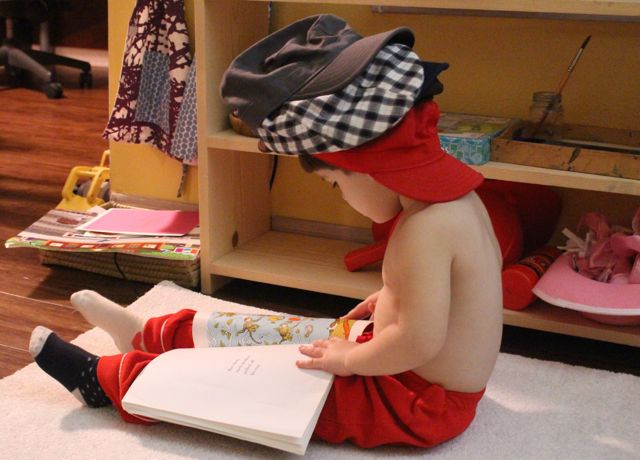 Topic: Real Life Tools To Parent Your 1-Year-Old and 2-Year-Old With Ease
Dear Friends,
Over the years, I've spoken to many moms, and that seems to be the consensus – 1s and 2s are the hardest.  
"Why do they seem perfectly happy one minute, then throw huge tantrums the next?"
"Why can't they just do what I ask?"
"Why is it so hard to get them dressed to go out?"
"Why can't I get them to listen?" 
Here's the first guiding principle to remember when parenting 1's and 2's: 
The key to raising 1's and 2's is all about knowing the WHY.
You may have read this blog post about me buckling B into her seat or this one about B and M dumping water out of the bath. These stories resolved themselves. I could have easily lost my temper when it wasn't necessary. But parenting is difficult when you don't know what else to do.  I can remember so many incidents that frustrated my husband to no end, but I could maintain myself only because I knew why they were doing it. I'm no saint, believe me, and there are plenty of times when I'm frustrated. But if I didn't know the WHY, then power struggles, tantrums, guilt, crying toddlers sprawled on supermarket floors would be the norm of my life. Thanks to my training, they are not. And it shouldn't be yours. 
When you understand the WHY, your whole perspective changes. Parenting with ease or parenting with agony is often a difference in perspective. But it's more than that. There are big principles to children and childhood, and real-life strategies that go with those principles. When you understand them, these big principles will guide you to make decisions on a day-to-day basis:
BIG PRINCIPLES  + REAL-LIFE STRATEGIES = PARENTING WITH EASE!
Few parents spend any significant time with toddlers that are not their own. That limited exposure also limits your understanding. Montessori made her discoveries about children after observing hundreds of thousands of children under a wide variety of settings. And Montessorians around the world who work daily with children continue to prove her observations true and correct. That's what I want to teach you. I want to give you the tools I use everyday to coach my private clients, so you can let these principles and strategies guide you – not just this year, but in the next few years as well.
If you attend every class and do the homework, I GUARANTEE this course will change the way you think about parenting completely. But who will be the biggest winner out of this? Your child. 
This course will be offered over 5 weeks on Tuesday, starting July 1st at 6pm PST / 9pm EST. 
All calls will be recorded and posted online within 24 hours of the call and they will be available for the duration of the course. If you know you cannot make certain days, you can listen to it at any time that is convenient for you.
Not only will you have access to these calls, you will have permission to share them with three other people who take care of your children – for example, your spouse, nanny, relatives, etc. It's in your child's best interest that everyone is on the same page!
The Toddler Course  (For parents whose child is between 12-36 months)
Dates: First call begins July 1st, 2014 at 6pm PST. Followed by July 8, 15, 22, 29. The recording of each session will be available within 24 hours to all registered participants for the duration of the course. 
Session Topics:
1 How to Make the Most of The 1s and 2s. The Why – Revealed
2 Real-Life Strategies on Reducing Tantrums
3 Keys to Helping Your Child Develop Will and Inner Discipline
4 Talking To Your Child – How To Do It So They Hear You
5 Everything You Ever Wanted to Know About Sending Your Child to a Montessori School And What You Should Be Looking For
When you register, KNOW THIS: You are doing one of the most important things you can for you child. Your education and self-development will help your child reach his/her highest potential. 
Included in this course, you will receive:
* FIVE one-hour long calls, where you will be able to ask Stephanie any questions during the Q&A portion of the call – valued at $500
* FREE Access to all the recordings for the duration of the course, which you can replay as many times as you feel you need to truly absorb the information 
* Careful selection of reading materials to enhance your learning – valued at $100
* Three additional caretakers who are invited to join the course with you for FREE – valued at $1500
* 30 Day Money Back Guarantee – if you are not happy with the course for any reason anytime during the course, you will receive a refund. No questions asked. 
This course offers $2100 of value! But if you register before June 11th, it's only $197! 
Value: $2100 NOW ONLY $197 
Click here to register
After you register, I will be sending you a short questionnaire to fill out about your child. Please make sure to email it back to me as soon as possible!
I look forward to speaking with you!
Warmly, 
Stephanie