Monday, December 5th, 2011 2:32 pm | By Stephanie Woo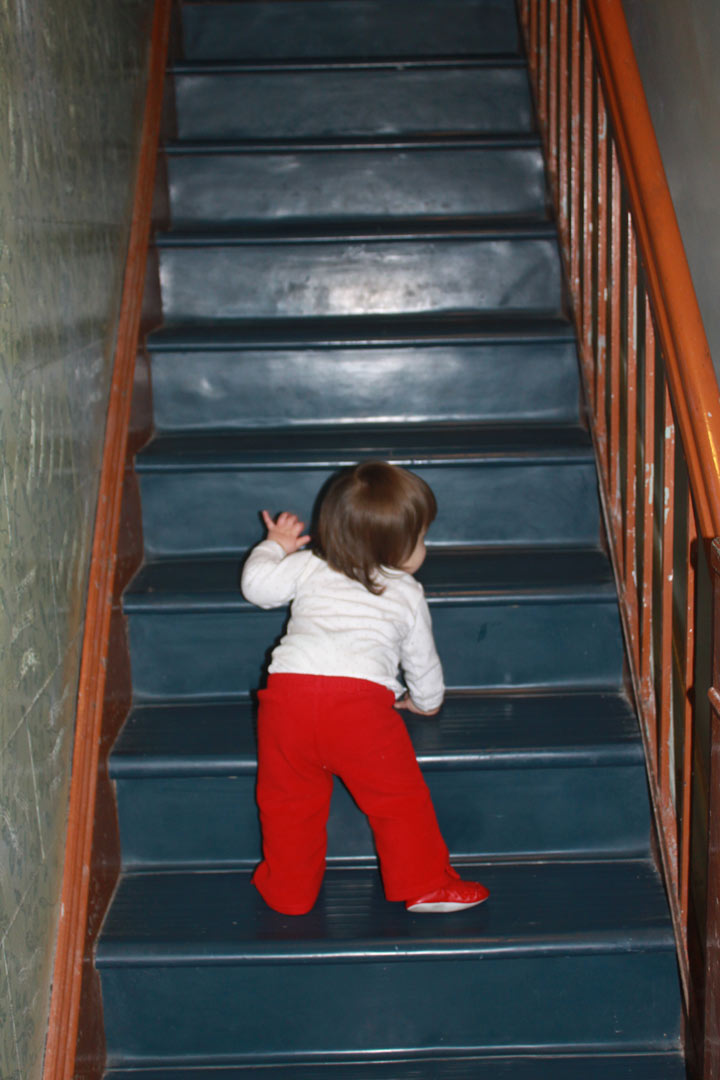 I took Brooke to an indoor playground the other day. She stared at the older kids as they went up and down the slide. I went to get something from the stroller and when I turned around, Brooke had climbed halfway up the stairs of the slide! I almost had a heart-attack but I did my best to stay calm and watched her get to the top. I helped her slide down and immediately, she went for the stairs again.
From that day on after we got home, she started climbing onto anything she could, including the weaning table. Somewhere in the middle of the meal, we would find her on top of the table with her knee in a bowl of rice!
Clearly, my little monkey was itching to climb. I knew I had to give her something to climb because if I didn't, she would find something to climb onto anyway. Babies are like that, you cannot stop them because they NEED to do these things, whether it's putting things in their mouth or climbing. If you don't want them to do something, you need to redirect their energy and give them a version of it that they CAN do.
So I asked my nanny to clean the staircase in my building and I let her loose on the stairs. She went up and up. Super fast too. And then I would take her down and start again. Up and up again. Five flights in the morning. Then five flights in the afternoon. Then five flights the next morning. She would squeal and babble loudly all the way up and her laughter would echo through the hallway. She loved it.
We've continued climbing stairs everyday and I'm happy to report the table-climbing has stopped. Brooke is in better shape than ever and Mama is still catching up!