Thursday, February 23rd, 2012 2:30 pm | By Stephanie Woo
For months now, I've observed how much my kids love to open and close things. And they also love to put things inside other things. Their favorite toy since they were 8 months is a little drawer with a ball inside that they can open and close.
With that in mind, when I saw this wooden cigar box at the Salvation Army, I thought maybe I could do something with it. A great Montessori activity for toddlers usually around 15-18 months is putting chips into the slot of a box. So I ask my very handy husband for help.  He broke out his power saw and cut a slot in this wooden box and screwed on the latch. Then we bought some plastic poker chips to put in it.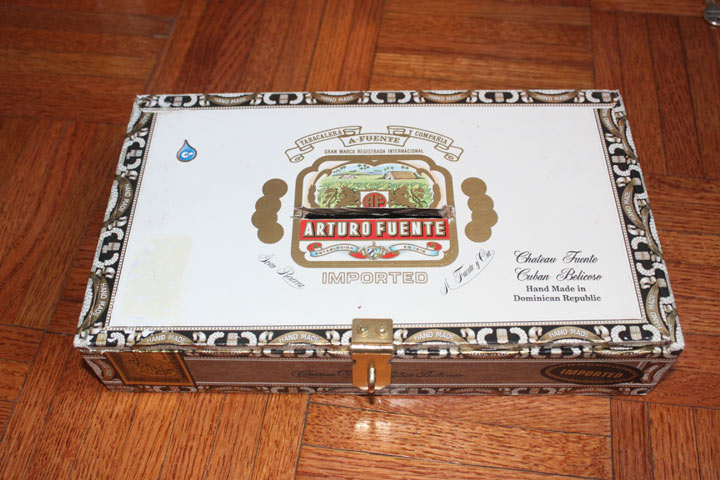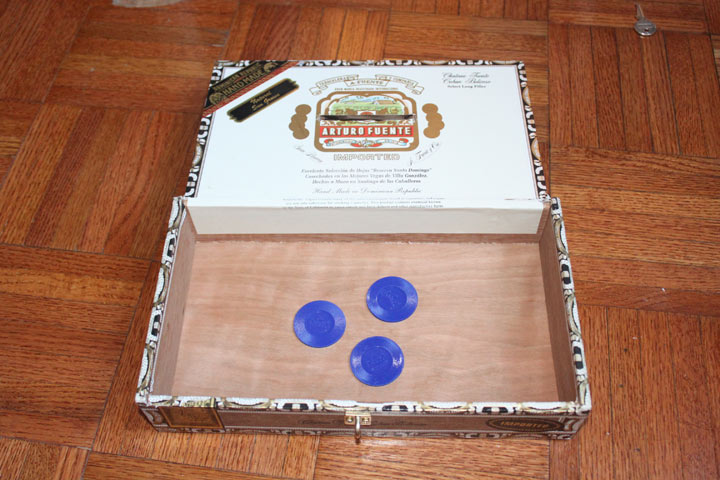 This is by far one of my kids' favorite toys. They love the box; they love the chips even more. Watch what Mackenzie does in this video at 12 months.
Now that they are 14 months, they still play with this box endlessly. Of course we find chips everywhere in the house, including inside the VCR player, inside my file cabinet, inside baskets, inside other toys, in bed, in the bathtub, everywhere. It's been an excellent investment: $2 box + $2 for the latch + $1.99 worth of plastic poker chips = fine motor skill development and months of fun!