Wednesday, March 14th, 2012 12:41 pm | By Stephanie Woo
If you've been following me on Facebook, you know I host live music concerts for the neighborhood kids in my home. So far, we've had several violinists, violist, guitarist and pianist come to play for us. It's an hour of live music, where children can play and listen. I ask the musicians to play 1-2 children's song, but mostly, they play real music, classical, jazz, rock whatever they're best at. And if we're lucky, the musician will allow the kids to touch their instrument. They get a kick out of it! If you are a musician or know of a musician who may be interested in playing for us, please email me directly at stephanie@stephaniewoo.com. Cellist, drummers, flutist, harmonica-player or any other instruments are welcomed!
Here are some pictures from our last couple concerts.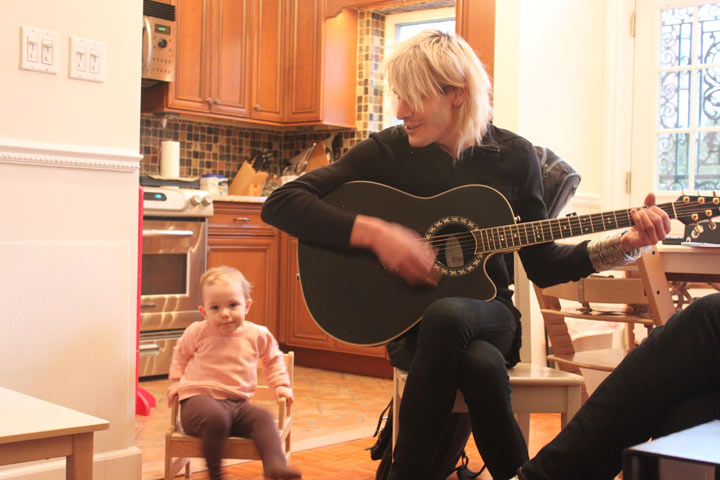 Luella (18 months) finds a chair next to the musician Erik as he plays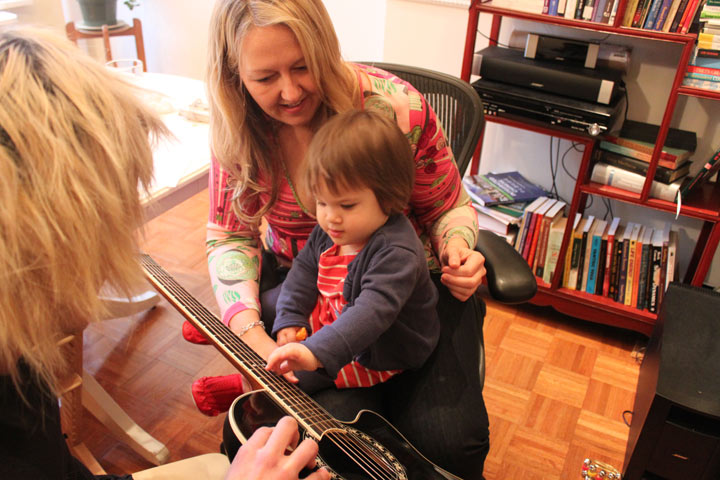 Rock musician, Erik, lets Brooke touch his guitar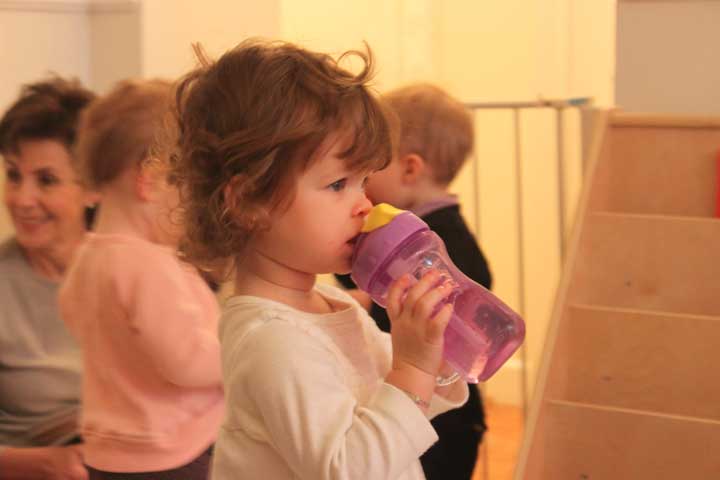 Jette (17 months) is captivated by the music
Beth, from Janus Trio, lets Vivienne (18 months) touch the strings on her viola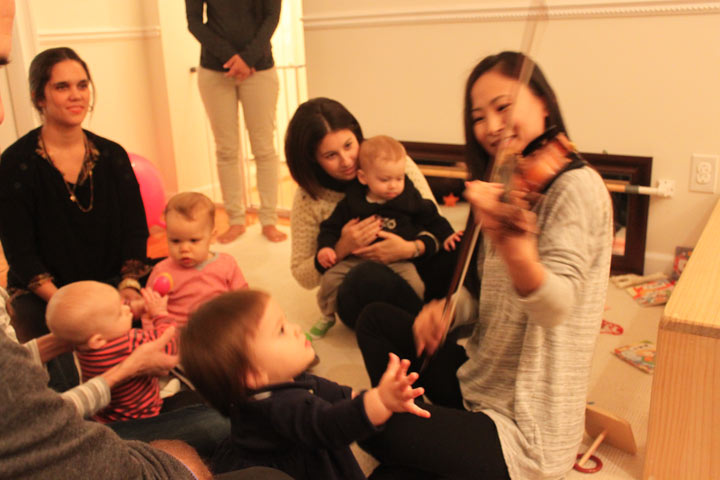 The kids loved SunYoung, an amazing violinist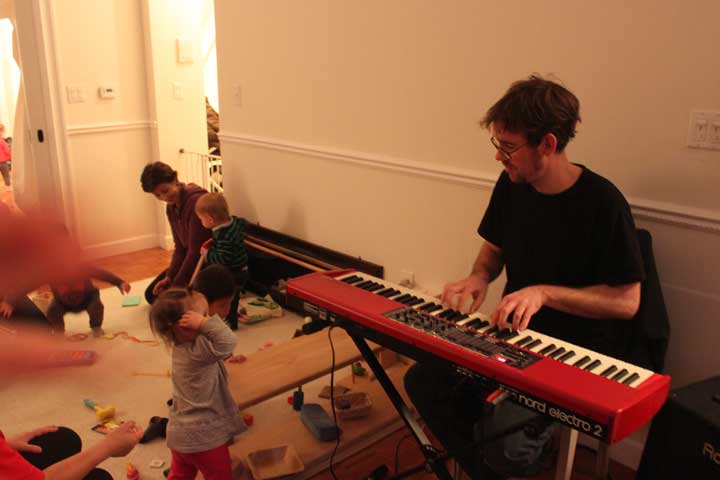 Brooke and Patrick, the keyboardist, exchange looks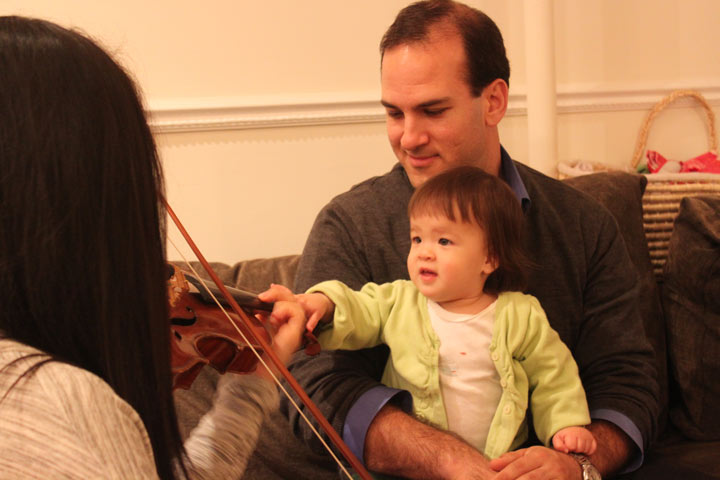 "Really? I can touch this?" says M.