Wednesday, September 25th, 2013 6:26 pm | By Stephanie Woo
A couple weeks ago, I ordered some caterpillars from Insect Lore, an online company my friend Shiying told me about. I love that you don't have to worry about feeding the caterpillars because they come with all the food they need before turning into chrysalis. Our 'cup' of caterpillar arrived via UPS. I have to say watching the transformation of our five caterpillars was amazing – not only did the children love it, so did we!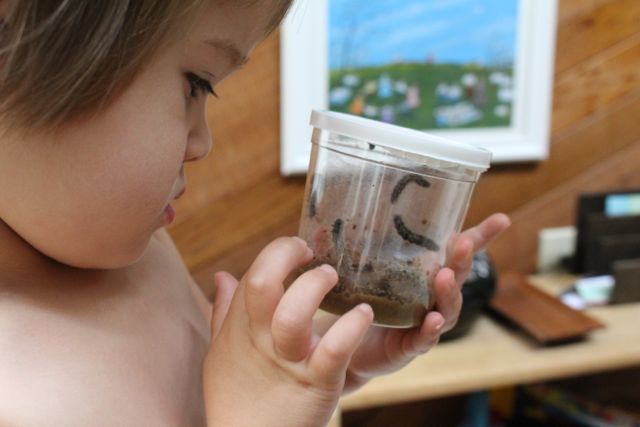 Brooke examining our five hungry caterpillars.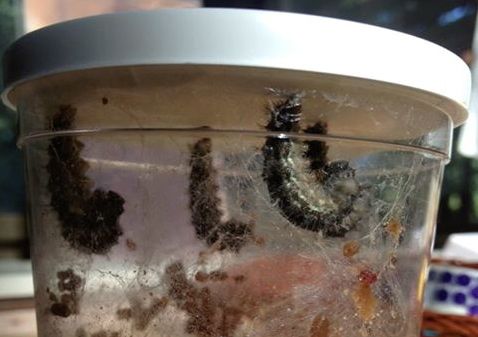 After two weeks of eating nonstop, the caterpillars have attached themselves to the top of the cup, which could only mean one thing…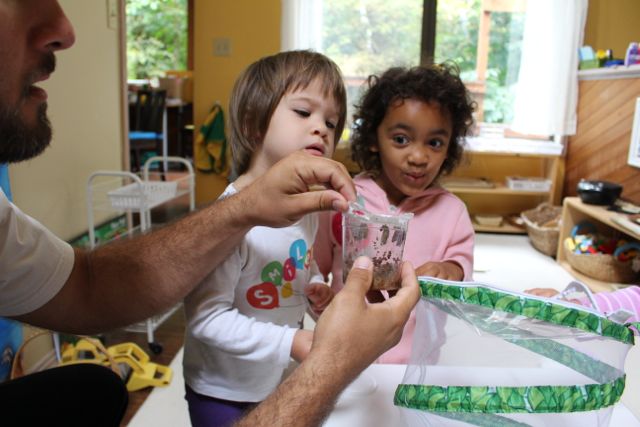 They've turned into chrysalis! Mark shows the children how to take the chrysalis out and tape it to the 'butterfly garden,' a large net for the butterflies to fly around in once they come out…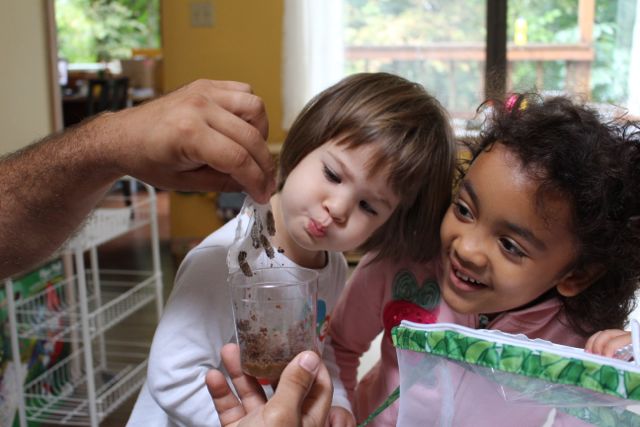 That's our friend, five-year-old Gerren, who was super delighted watching the process, too!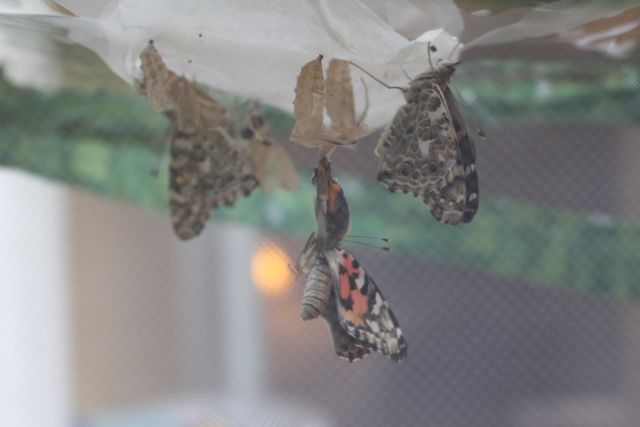 10 days later…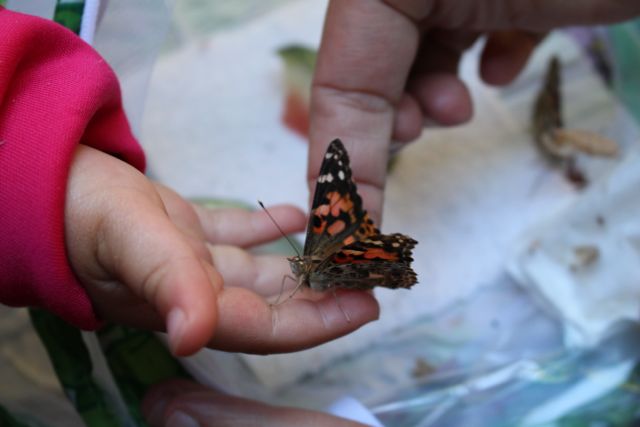 After all the butterflies have emerged, we chose a special day and had a butterfly-releasing ceremony. B is holding one of the butterflies.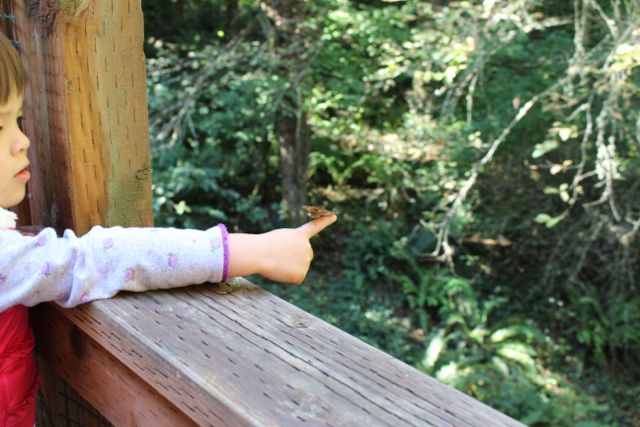 M coaxes her butterfly to take flight: Fly, butterfly, fly!